LaVanture Products has over 750 different parts designed by us for the RV and Marine OEM markets. We use more than five extruders and injection molders to manufacture our parts. The parts are made to our specifications and we stand behind what we sell.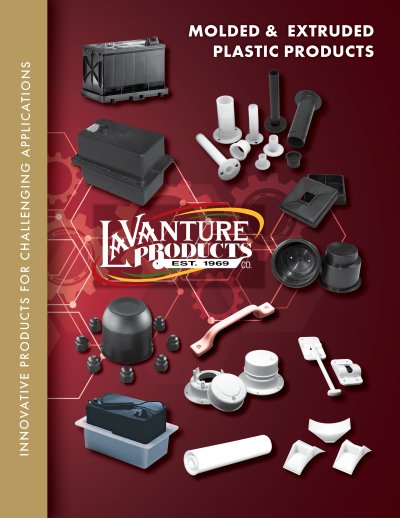 Molded Products:
Assist Handles
Battery Boxes
Battery Trays
Bumper Plugs
Corner Blocks (molded)
Cup Holders
Door Catches
Door Stops
Fire Extinguisher Pockets
Flanges
Grommets
Hatch Latches
Slide Out Trim
Vent Caps
Wheel Hubs/Nuts
Extruded Products
Angle (flexible and rigid)
Ceiling Trim
Corner (rigid outside)
Corner Block (rigid)
Cover
Curtain Track
Divider
Door Jamb
Duct
End Cap
Gimp
Insert Molding
Retainer
Screw Cover
Seals
U Channel
Welt
Wire Manager
If you would like a sales associate to follow up and help you with your search for your needs, please enter your contact information below.